TO REPAIR OR NOT TO REPAIR
The #1 question asked in prepping a home for resale
During the process of getting our homes ready to sell, there's this weighted question that comes to our minds. What should I repair and how much can I put into the house to give me the best return on my investment? First, here's some questions to get you started to help answer these concerns.
How much do I have invested in the house? Based on the amount I'm looking to make, can I afford to put money into it, so that it can sell?
What kind of market are you in? Within your area are homes sold as soon as they hit the market? Are the attendances at just listed open houses hoppin like special $1 beer at a local bar?
What is the condition of the homes being sold around you? If your neighbors have granite counter tops and hardwood floors while you still have laminate with old carpet throughout the house. This might be a deal breaker or less money in your pocket. Do some homework by looking online at those homes or attend their open house. The more you know about your competition the better. Also, if your using a local realtor they'll know the market to help guide you.
Do you need to sell quickly? You might be pushed to sell quick because of a move out of city, state, country or you already found another house to live in.
There's a few ways to look at repairs. First if your budget is small, I recommend making sure the curb appeal becomes priority. You don't want to scare off the potential buyers the minute they get out of the car. You'll find more of these tips within my post You had me at the curb. If the exterior isn't kept up this could give buyers a false impression of the inside. Does your roof need repaired? Sometimes if you've had hail within your area you can qualify for insurance to cover it. Buyers don't want to deal with a leaky roof or a roof that's 20-30 years old. Broken windows, window screens or windows that have lost their seals will also need to be addressed. Just taking care of the windows, roof and curb appeal can possibly give you up to 80% or more return on the investment.
Next up after you make sure the outside of the home is inviting, the entrance should be equally important. Consider these changes to create a welcoming environment:
Working lights
Updating light fixtures
Neutral entrance color
Update door with paint
Front door working properly
As a buyer walks through the entrance into the heart of the home, the kitchen, it is this room that will speak the loudest. Here is the next stop to consider updating to get the best on your investment. I suggest not to do a complete redo but to update the cabinets, counter tops, lighting and maybe floor. Home owners would love to see a brand new kitchen with all new appliances but it really isn't a smart decision unless they are REALLY out of date or not working.
KITCHEN MUST DO's:
Consider doing some practical updates to the cabinets by using paint. Adding new hardware also can make a huge difference! Don't forget to look at lighting. Do you have a big light box in the middle of your kitchen? If so that will need to go, it screams 80's and 90's. Here's an example of a kitchen that I updated to sell.
This kitchen update included; painted cabinets, new hardware, granite counter tops, new backsplash, light fixtures added above sink and throughout kitchen, new microwave(other broke), new stove top(glass was broken), vent hood(other broke), new faucet and sink. These updates created a transformed kitchen without breaking the bank. It helped bring more value to the house and was comparable to other homes in the neighborhood. Again, if your appliances aren't broke, don't replace. This house had extra items that had been not addressed while occupying.
BATHROOMS
If your strapped on cash what I'm about to suggest to fix probably won't be ideal for you to invest in. Bathrooms are looked by the buyers very quick. They won't spend a lot of time in there. However for the purposes of inspections, please make sure if there's any issues that they are fixed. Example: Bathroom vents, lights, electrical outlets, water runs, toilets are in working condition. Those items are the top to do's if you can't add bathroom updates to your overall prep.
So let's talk about updating bathrooms. Master bathroom is going to be first before any other bathroom if money is tight. You might expect to see up to or more than 50% return on the updates. Again stay away from a complete room remodel, update cabinets with paint, lighting to more today's style, shiny brass shower doors, faucets, and door handles removed, replace carpet or old flooring with a more stylish and practical flooring. In addition to all these quick updates, the wall's color or removal of wallpaper is equally important. Some wallpaper today that has hung for many years has seen its better days. On average, if your house is older than 2015, I'm pretty confident it will need to be taken down. Bathrooms should be created to be a spa, especially in Master.
Below you'll find some examples of some bathrooms I updated on budget.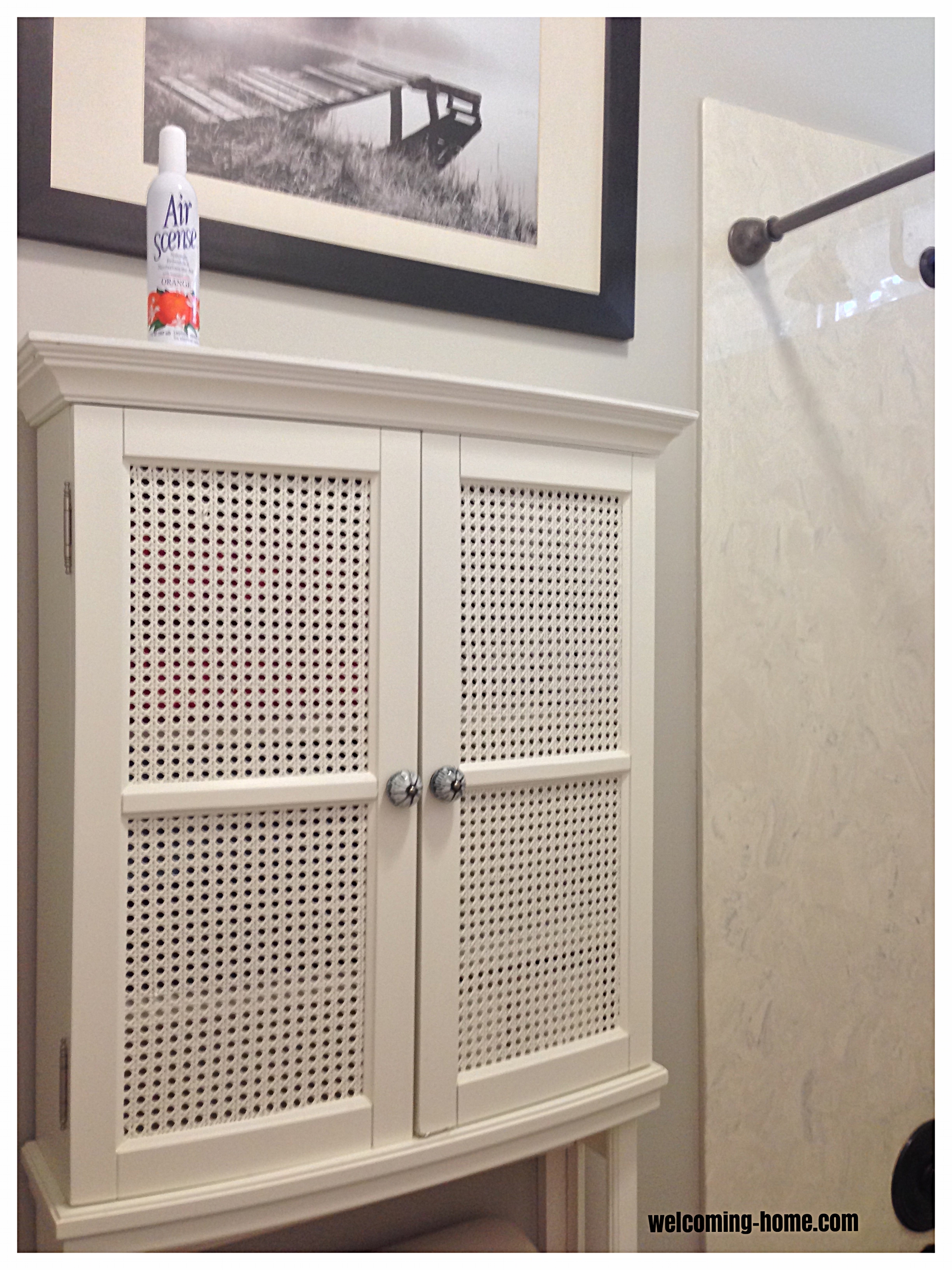 You just got a glimpse into some changes you can make in your own bathroom that won't break the bank but will give a nicer overall appeal to the room. Here's the break down of what was changed.
Master Bathroom; flooring, fixtures, painted cabinets, added hardware, changed out door knobs, new shower door, updated lighting, added a frame around mirror, took out saloon doors and added a real door, window had to be replaced due to seal being broke, chandelier, painted all doors and trim, wallpaper removed, walls painted. What else that you can't see, that can be an additional bonus for the buyer is newly painted closets.
Second bathroom; lights updated, framed in mirror, hardware and faucets changed out, cabinets painted, new tile installed, wallpaper removed, walls painted and last, the cabinet above toilet removed to assume a bigger feel. These changes might seem a lot but to bring it out of date and into the now, without doing a full bathroom remodel was worth every penny.
We've discussed exterior, kitchen and bathrooms, next are a few more updates that can help sell the house, some noted may not give much return. Below is a list of my suggestions.
Ceiling fans and light fixtures in all rooms
Flooring-old carpet, broken tiles, vinyl
Neutral paint scheme throughout house
Repair walls that have holes, drywall seam tape shifting, cracks
Doors not shutting properly; inside and outside
Updated door handles if they are the brassy gold
Air Conditioning/heater running well, if not may need to be replaced
Same with the hot water heater
Light bulbs working in all light fixtures
Take a look at your baseboards, it might be grungy. Painting them has an amazing effect on the room.
I hope this has got your wheels turning so you can decide what repairs to make within your home. The main thing to remember is if you know it needs to be fixed then more than likely your buyers will too. Following after this series is Mr. Clean for the win where we'll go over what areas of the home should sparkle like a diamond. Keep going your almost at the finished line.